Criteria and Weightage for B.Tech Admission
The minimum academic qualification for admission to B.Tech./B.E. program in Rajasthan is a pass with at least 45% marks (40% marks in case of candidates belonging to "SC/ST/Non creamy layer OBC/ Non creamy layer SBC" of Rajasthan State) in the subjects combination as given below taken together, in the final examination of 10+2 (Class XII) of Board of Secondary Education, Rajasthan or any other examination recognized equivalent thereto by Board of Secondary Education, Rajasthan/Central Board of secondary Education (CBSE). B. Subject combination required in the qualifying examination for admission to B.Tech./B.E. courses shall be as under:
Course Compulsory: Physics & Mathematics
Subjects any one of the Optional Subjects B.Tech./B.E.
Chemistry
Bio-technology
Computer Science
Biology
Only those candidates shall be eligible who have passed in each subject of above combination and fulfils the minimum academic qualification as mentioned above.
FEE STRUCTURE
Course
Branch
Tution Fee (T/F) Rs.
Development Fee (D/F) Rs.
NAAC Accreditation Fee* 15% of T/F Rs.
Final Fee per Year Rs.
B.Tech
CSE
AI & DS
IT
EE
ECE
ME
73926
11089
11089
96104
HOSTEL FEE
Rs.89,000 P.A + 7500 For 2 Seaters*

* As per State Level Fee Committee order no. TE/FC/2020-21/3626 dated 19.02.2021 Fee is Applicable for colleges having NAAC Acctiditation.
# At time of Admission in 1st Year of Each course (B. Tech/ M. Tech/ MBA), One Time Refundable Amount of Rs. 7500/-(Caution Money) will be applicable.
COURSES & BRANCH OPTIONS @ AIET(11)
Branches
B.Tech
M.Tech
MBA

Electronics & Comm. Engineering

120

-

60 Seats

Computer Science Engineering

180

18

Information Technology

60

-

Electrical Engineering

120

-

Mechanical Engineering

120

-

AI & Data Science

60

-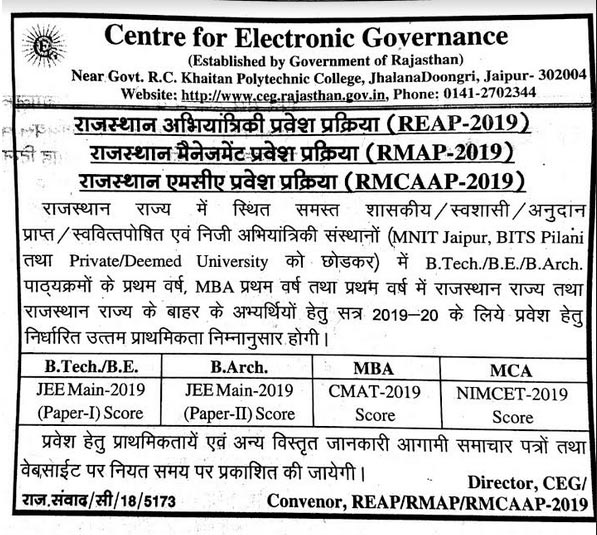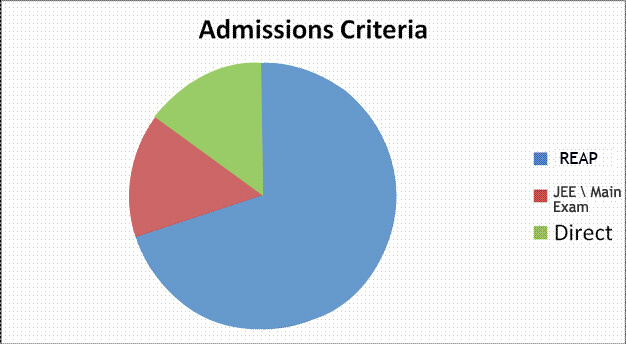 Top 10 Placement Engineering College, Jaipur, Rajasthan
Arya Institute of Engg. & Technology (a college of Arya College) is listed among the Top 10 engineering colleges in jaipur. We create the future by setting up various engineers for the different industries. As an engineering institute, we make sure that our each student has the Highest placement college in jaipur and Highest placement college in rajasthan.
When a student takes admission in any school, of business or college, they expect to grab the bets, jobs in the best of the organization. Placements provide the students and different colleges to get directly into the organization. During this process, we train our students, we teach them about the various tactics with the help of which they can deal with the various types of the situations in the practical world.
Being one of the Top engineering college, we have made separate groups and departments called placement cells that reach out to the different companies. These companies yearly organize special introduction sessions, where they introduce themselves to the students, and later, they follow their pattern of hiring a large bunch of students.
Every student who aspires to be an engineer seeks admission in the top engineering colleges in Jaipur. To become a part of top 10 engineering colleges in Jaipur, which is every students dream, one has to undergo extensive training and coaching sessions to prepare for the admission procedure. Most of the top engineering colleges of Rajasthan have a uniform system of selection procedure. Various national and state level exams are conducted like AIEEE, IEEE, JEE, GATE, REAP, etc. for admission in colleges of engineering. A higher rank would mean admission to the top engineering colleges in India.
The minimum qualification for appearing for the engineering entrance exams is 50% aggregate marks at 10+2 level or with physics, chemistry, mathematics as compulsory subjects and one optional science subject. Arya Group of Colleges accepts appropriate scores of different entrance exams. The top engineering colleges in Jaipur, provide specializations into various streams of engineering such as Computer Engineering, Electrical Engineering, Electronics and Communication Engineering, Mechanical Engineering etc. which the students can opt as per their aptitude and percentile scored in various exams.
The top 10 engineering colleges in Jaipur keep changing as it is based on various parameters. All the colleges aspire to be in the list by raising their standards in all aspects. Arya Group of Colleges is one such group of colleges which has been successful in acquiring a special place in the academic zone of the state in a very short span of time. Through its constant endeavor of overall development of its students and society AIET is expected to soon touch the pinnacle of excellence in India.